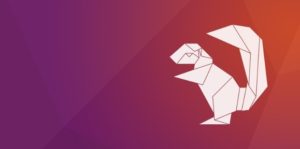 Xubuntu (Ubuntu) 16.04 polishes the desktop.
NEW–GNOME Software application
You can install the Unity 8 Desktop on Ubuntu.
I would say the biggest difference in version 16.04, also known as "Xenial/Xerus," is "Snap"
[from official Canonical Ubuntuntu Insights page]
Ubuntu 16.04 LTS adds new "snap" application package format, enabling further convergence across IOT, mobile and desktop
"Ubuntu 16.04 LTS introduces a new application format, the 'snap', which can be installed alongside traditional deb packages. These two packaging formats live quite comfortably next to one another and enable Ubuntu to maintain its existing processes for development and updates.
"The snap format is much easier to secure and much easier to produce, and offers operational benefits for organisations managing many Ubuntu devices, which will bring more robust updates and more secure applications across all form factors from phone to cloud.
"Creating snaps is simplified for developers with the introduction of a new tool called "snapcraft" to easily build and package applications from source and existing deb packages. Snaps enable developers to deliver much newer versions of apps to Ubuntu 16.04 LTS over the life of the platform, solving a long-standing challenge with free platforms and enabling users to stay on a stable base for longer while enjoying newer applications.
"The security mechanisms in snap packages allow for much faster iteration across all versions of Ubuntu and Ubuntu derivatives, as snap applications are isolated from the rest of the system. Users can install a snap without having to worry whether it will have an impact on their other apps or their system. Similarly, developers have a much better handle on the update cycle as they can decide to bundle specific versions of a library with their app. Operationally, transactional updates make deployments of snap packages more robust and reliable.
"Snaps mark an important milestone in Canonical's efforts to create a converged Ubuntu across IOT, mobile and desktop. Snaps originate from the world of IOT and "snappy" Ubuntu Core, marking the convergence of Ubuntu's desktop and IOT efforts, and building on the introduction earlier this year of Ubuntu's first tablet, which can be turned into a full PC. Supporting snap packages on Ubuntu 16.04 LTS unifies the experience for Ubuntu developers, whether they are creating software for PC, Server, Mobile, and IoT Devices."
Image Credit: Canonical