Greenbrae Mini Maker Faire – Saturday Sept 13th
When: Saturday, September 13, 2014 — from 10 A.M. to 3 P.M.
Where:  Bon Air Center, Greenbrae, CA 94904
What: Greenbrae Mini Maker Faire will be Marin's largest 'Do-It-Yourself' festival, showcasing local makers with activities, show-and-tell, and exhibits on arts, crafts, science, robotics, music, technology, sustainability, education, food, and creativity.
Greenbrae Mini Maker Faire celebrates the imagination and ingenuity of our community, with hands-on learning and creative activities. It's a day of sharing knowledge and talents in a family-friendly event that is fun, entertaining, educational and encourages the 'maker' in all of us.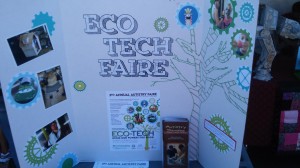 Who: Greenbrae Mini Maker Faire is a collaboration between the host organization, Bon Air Center, and local maker groups, individuals and organizations.
Greenbrae Mini Maker Faire is independently organized and operated under license from Maker Media, Inc
MakerFaire Greenbrae: 2nd Annual Greenbrae Mini Maker Faire returns to Bon Air Center!
Saturday September 13th
, 10-4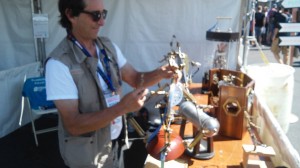 It's a family-friendly festival of invention, creativity and imagination, celebrating the Maker in all of us. Part science fair, part county fair, and part something entirely new, Maker Faire is an all-ages gathering of tech enthusiasts, crafters, educators, tinkerers, hobbyists, engineers, science clubs, authors, artists, and students. All of these "makers" come out to show what they have made and to share what they have learned.
Check out this excellent source of ideas for re-use and upcycling!